Fire Poet lights up The Delphi Talks
Come and join in on a spectacular live show of music and spoken word in The Delphi Talks on 2nd November 9PM UTC/5PM EST/2PM PST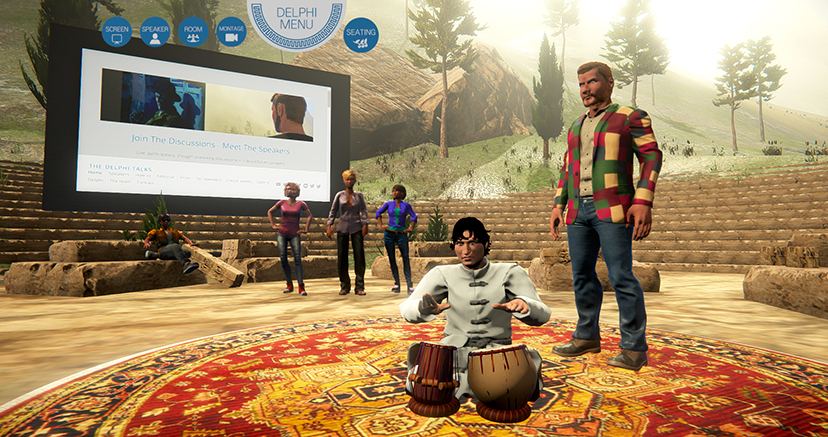 Philip Wells a.k.a. The Fire Poet and Sirishkumar Manji, tabla musician will be lighting up Delphi Talks with an amazing live music show with poetry performances and special effects, including animations driven by audio.
The Fire Poet has performed in places such as St Paul's Cathedral, Buckingham Palace and childrens' hospices. He has performed for royalty, rebels and the righteous and has collaborated with rock bands, photographers, sculptors, painters and fire jugglers.
If you want to be fully entertained, join is in The Delphi Talks region at 9PM UTC tonight!
To get to The Delphi Talks region, log into our client, click on 'Explore' and search for The Delphi Talks. 
Join Sinespace to have access to a ton of diffrerent events!