Enhanced Avatar Customization
Now even MORE ways to create your unique look.  While we move through Early Access it is important to us that we bring you the best tools for enhancing your avatar.  Create your avatar to look like you or give it a completely unique appearance!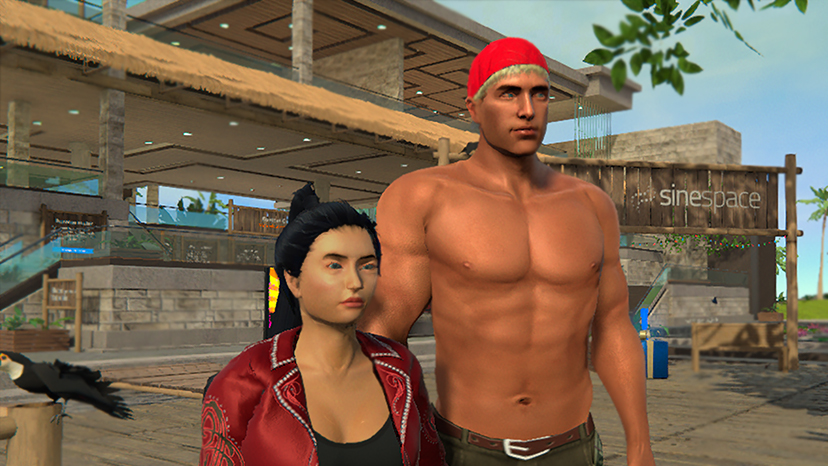 We're constantly working on tools that enable you to express yourself in unique ways!  Our latest viewer update allows for even more detail in your personal look by adding new facial sliders!
One very important feature is that we start with a 'mesh' body. No need to purchase anything addditional to get that perfect look. Clothing creators are able to design clothing in one size and know that it will fit every body shape - from tiny to giant.
No more worrying about parts of your body poking through your clothing!
Take a look at the image below to see the improvements we've released in this new viewer version.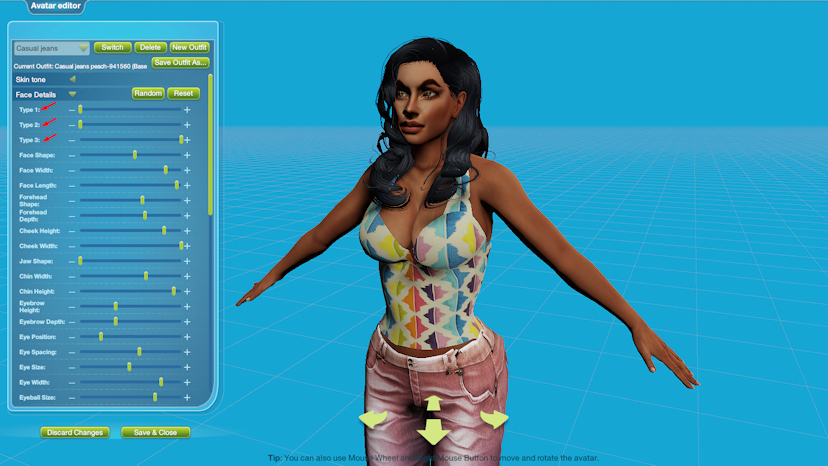 You can see three new face shapes that will give you a starting point to adjust your avatar's face in ways not previously available. More sliders have been added in various areas! And current sliders have been increased from one extreme to another (e.g. small-large, narrow-wide).
Below is a more detailed image demonstrating some of the new nose sliders and the greater range in others.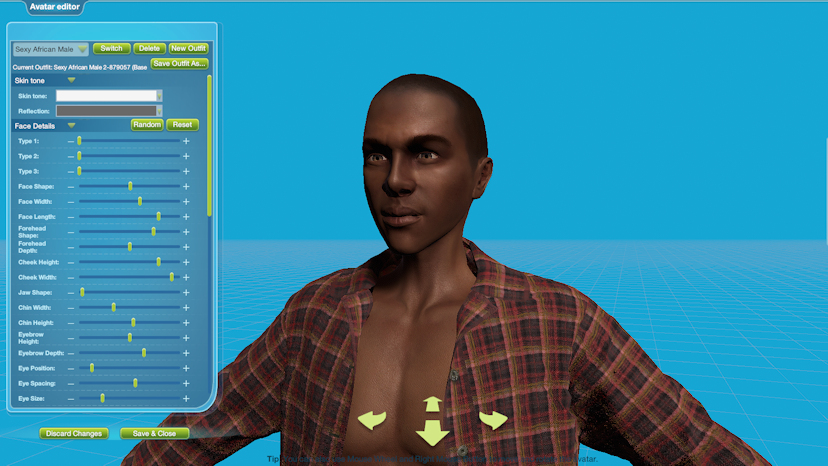 Also look for new, improved skins coming in the near future!
Come check out the new features for yourself! Join today!