Creator Weekend, August 17-19, 2018
We're celebrating our creators all weekend long!  Store and region tours, micro-games, quests, club shows, and contests - join us and see what our residents have been making for you to buy and enjoy!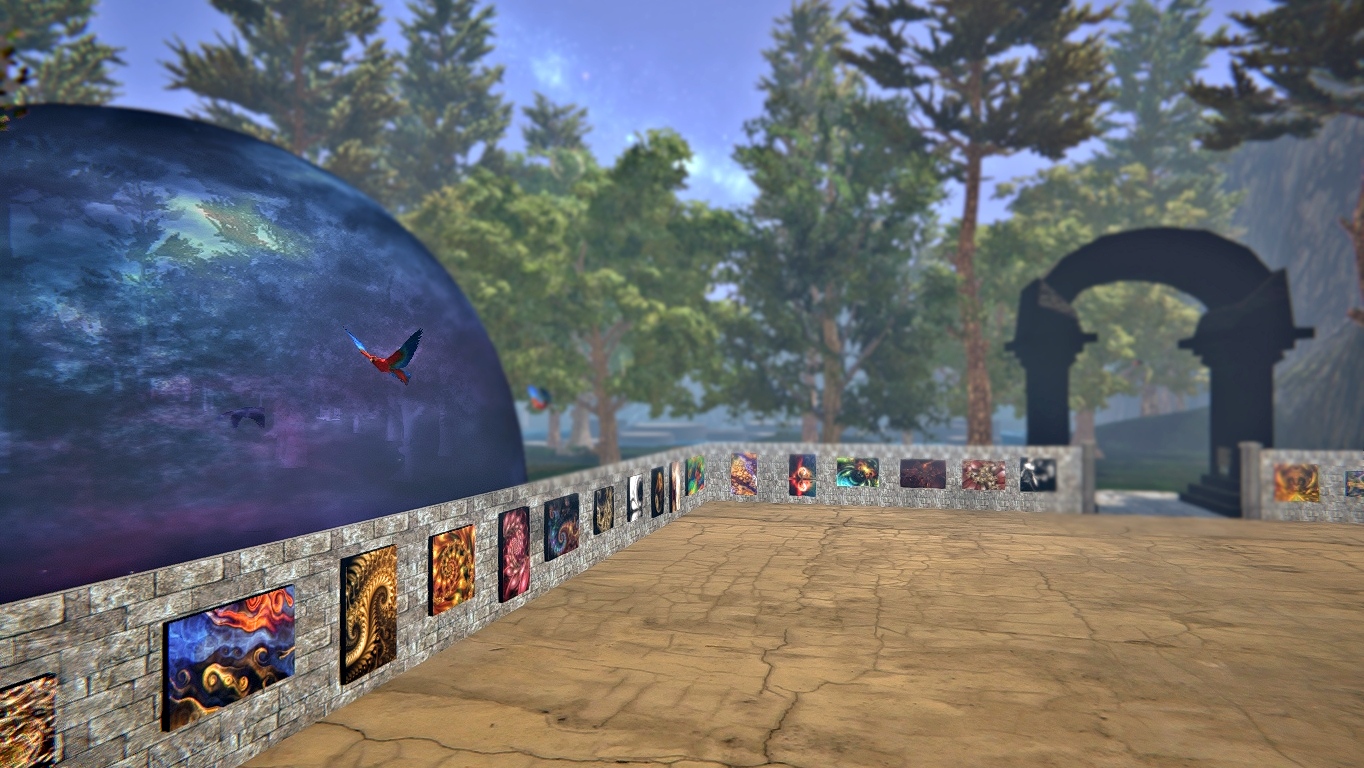 One of the shopping areas of the region, Spiral's Fractal Art. Region and original artwork creations by Spiral Silverstar.
Creative building is the backbone of any successful multiplayer world, and our builders, designers, makers, and artists have been working hard to provide users with the things they need for an awesome experience in Sinespace.  Whether its clothing to wear, homes to live in, games to play, paintings, sculptures, furniture, or pets, our creators have been filling the marketplace with goods.
This weekend we showcase their efforts. 
Highlights of the Weekend:
Self-Guided Tour of Home Template Regions
There are room templates in the Sinespace Shop that can be purchased to use for your free home space. Most are well under the 128MB limit - this leaves you lots of room for furniture and decorations. Many of these templates are also regions you can visit before you buy them. On Friday we'll place a sign in the Welcome Center with a list of those open to the public.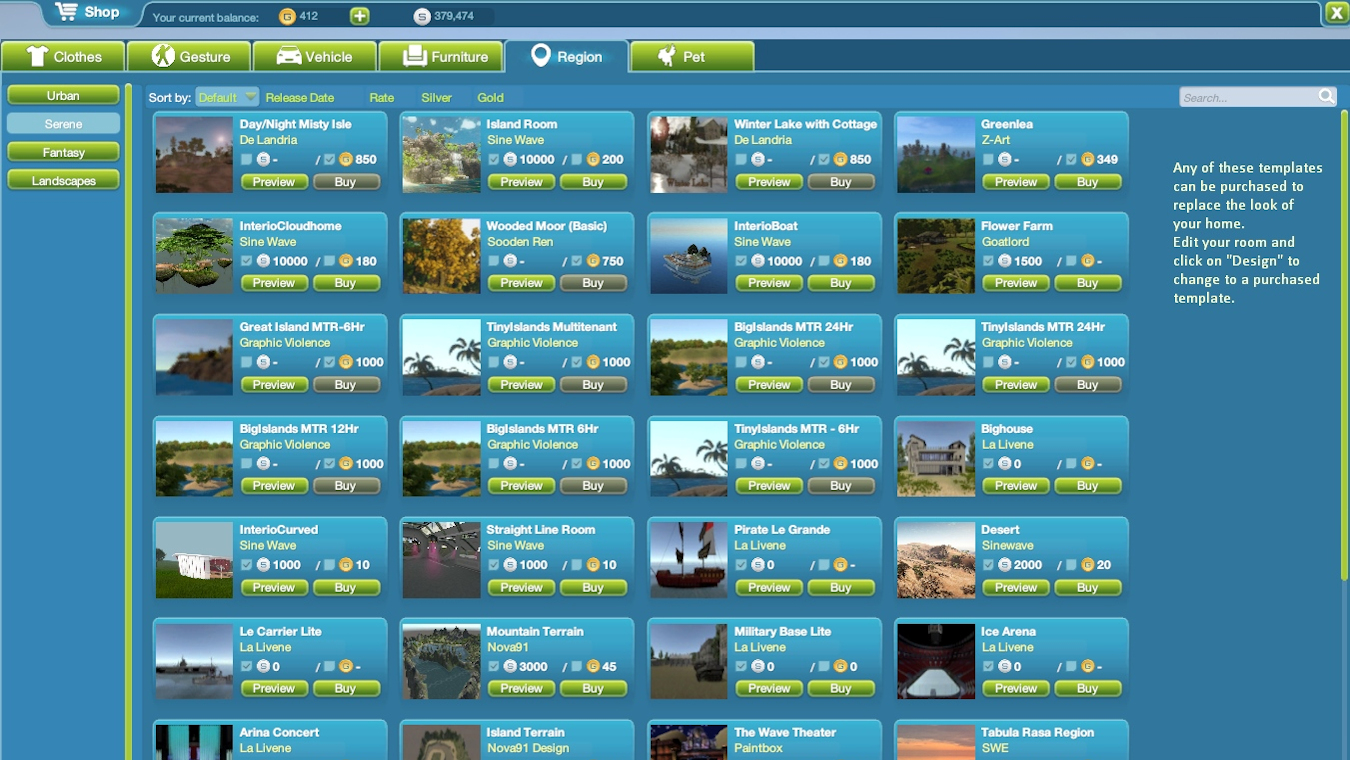 Some of the Home Design Region Templates Available in the Sinespace Shop
Self-Guided Tour of Store Regions
A number of regions are stores in themselves - these show you the merchant's items for sale in the Sinespace Shop. There may be a vendor there that will show you the item or point you to the shop category that particular item is in. A second sign we'll place in the Welcome Center lists regions (including homes) that you can visit during the weekend. Many are open year-round.
NightClub Tours and Music Events
Some of the nightclubs that host music events each week are original creations that also boast a store, a quest, or an interactive game. This weekend we pause our dancing for a few moments to learn about these amaziing places! Keep an eye on the schedule and details on the Creator Weekend Schedule.
MicroGames and Quests
If you love quests, hunts, puzzles and stories, you'll like what our creators have been up to! There are new games and quests to play beginning this weekend, such as Call Crunch! the new micro game hunt and mystery for small and large groups of friends to solve. During Creator Weekend there's a contest to see who can get the larges groups togther and who can take the best pic of that group. More information on the Sinespace Forum - Don't miss out on this fun game!
New Contests
"Name Your Creation" User Outfit Contest
Fast becoming an event staple, the outfit contest gives all of our users a chance to be creative with clothing available in the Sinespace Shop. This contest is about putting together an outfit (as in a role or character) AND about naming what your outfit represents. Wordsmiths will love this one! Judging will take place during DJRosa's event in GuitaraHalla on Saturday.
Home Decorating Contest
For users who love decorating their home, this is the contest for you! The idea here is to use any template from the Sinespace Shop and decorate it also with furniture from the Shop. Show us your design skils and inspire your fellow users at the same time! Judging takes place throughout the weekend. A special tour of entry regions is on Sunday; winners will be announced at the end of the tour and we'll dance in the winning region (if possible) to music by DJ Rosa.
Specific rules for each contest can be found on the Sinespace Forum
For Creators:  Information about tours and contests here
For Everyone:  Creator Week Schedule and Contests