Creator Spotlight - Juliein3d
This is our Creator Spotlight, where we highlight creators in our community who have caught our eye with their high-quality work. This week, we're showcasing the marvelous micro-game work of Juliein3D.  We'll visit her region, Horizon Campus Demo, during the upcoming Creator Weekend. All of Julie's creations are available under the brand name HorizonIRs in the Shop!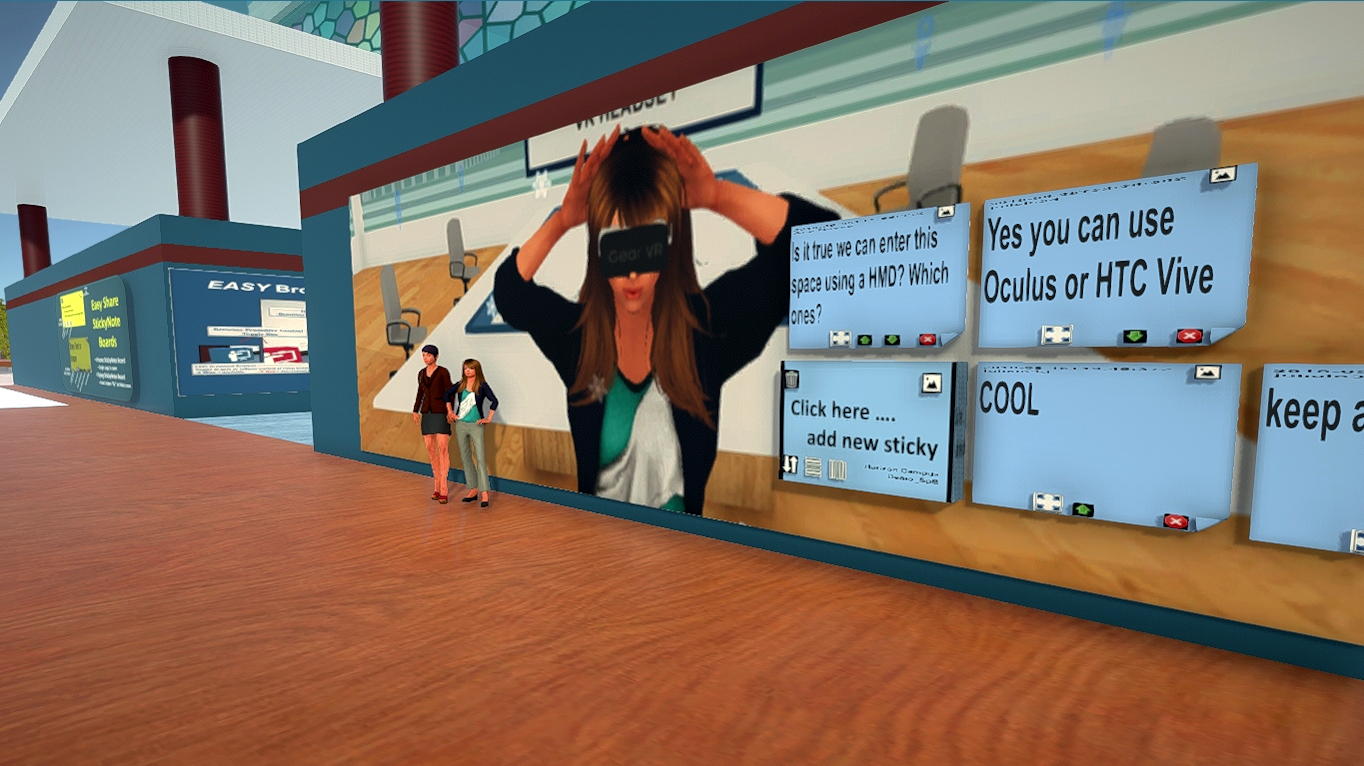 Here, Julie and a colleague are surrounded by several of the games and interactive tools she creates.
As one of our earliest beta creators, Juliein3D provides full collaborative meeting spaces, class rooms and engagement for corporate and educational institutions. For over a decade she has constructed 3D micro-games that teach complex topics or make learning quickly an enjoyable task.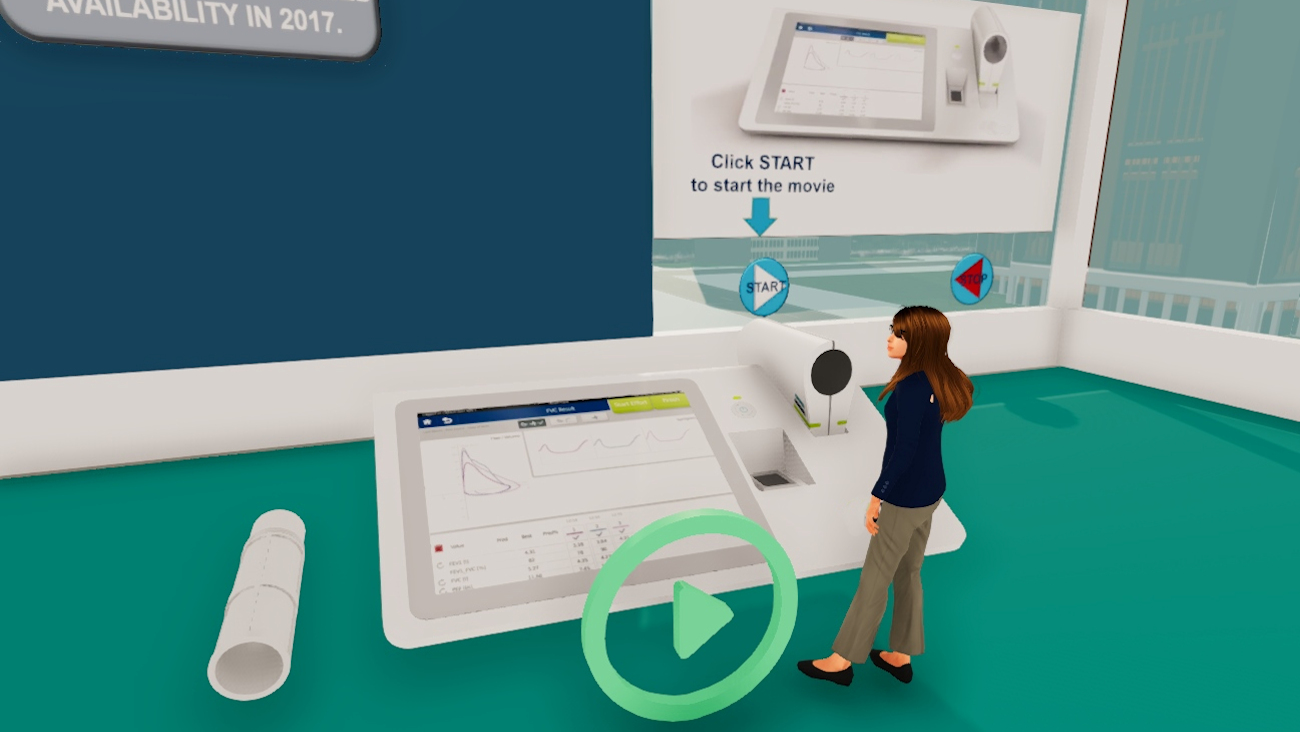 Several of Julie's games in Sinespace teach professionals how VR, AR and 3D can be used in the healthcare industry.
Her HorizonIRs brand also makes collaboration components, such as StickyNotes, screen sharing, webcam sharing, and YouTube video players.  She creates and sells tools and full campus regions that business and educators use for training and with the Sinespace quest sytstem.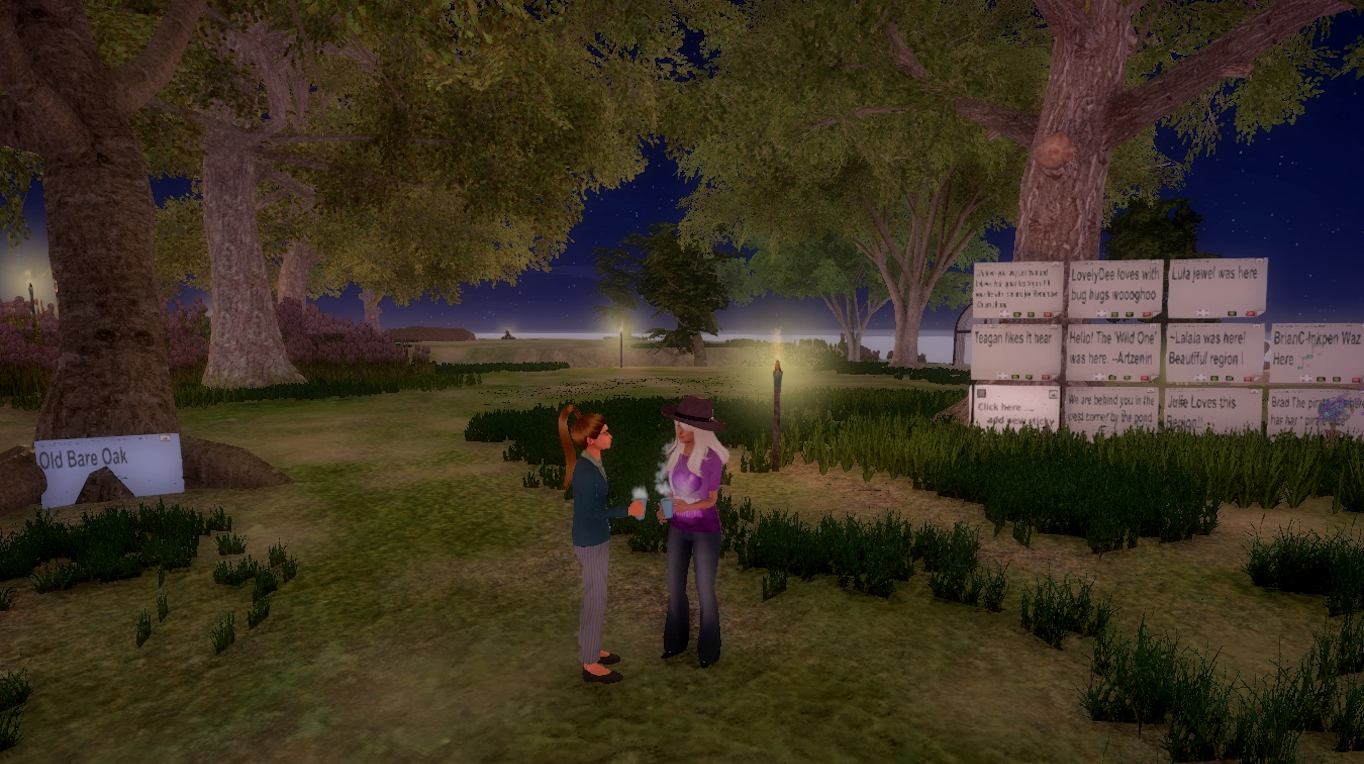 Quests use micro-gaming gools such as sticky notes that can leave clues for users. Users can also leave messages for each other.
One of Julie's current projects is Horizon Worlds, a space designed specifically for training in professional and higher education fields.  This project melds the powerful tools in Unity with her decades of know-how to provide exceptional experiences for virtual learning and professional development. Talk to her inworld about the exciting venture she's on!
During Creator Weekend, August 17-19, we introduce the Call Crush micro-game, a fun activity that teaches users how to click anchors, take snapshots and navigate.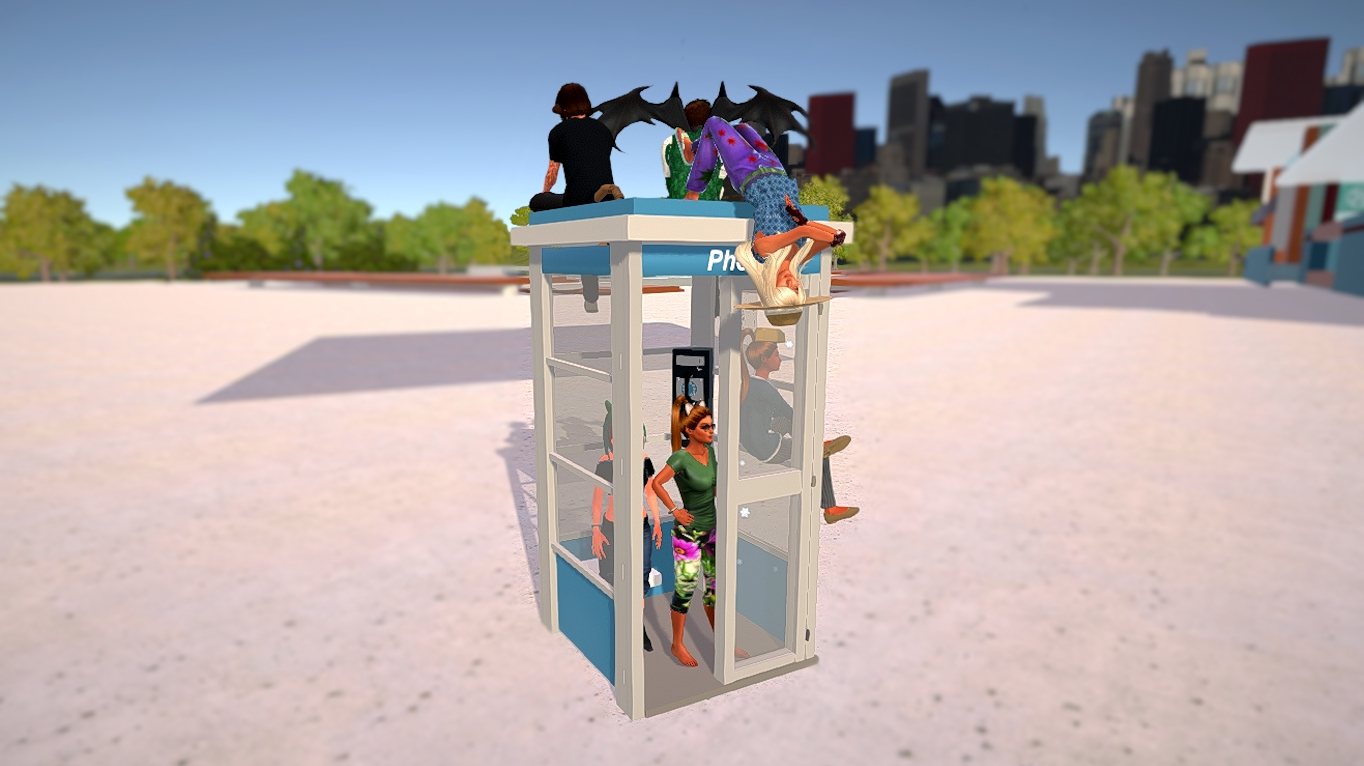 Call Crush! A fun, interactive mystery game that teaches inworld tools and also fosters team work
All great fun, and helpful for acclimating new users of any kind to a virtual world like Sinespace. An individual version of this microgame will be available in the Shop after this weekend.
More information on Creator Weekend Highlights
Schedule and details of Call Crush! game and other Creator Weekend Activities on our forum.
To join us this weekend and beyond, sign up to Sinespace now!