@Home in Sinespace - 30th September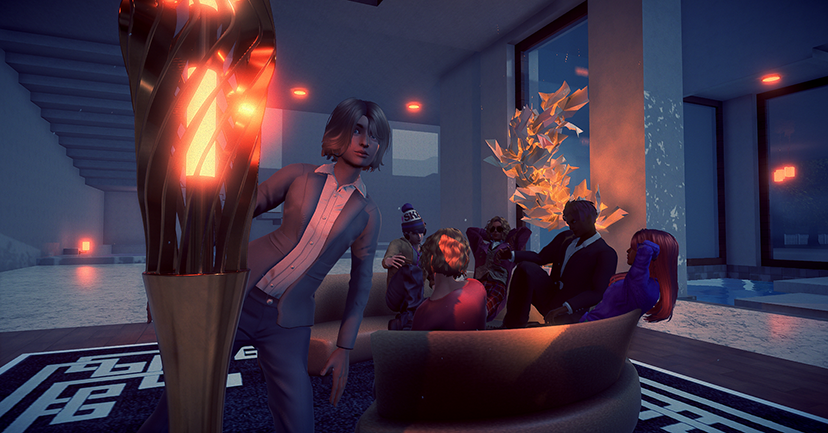 Our @Home event will have a host of social activities, including a quiz!
The event will take place on the 30th September at 17:00 UTC/10:00 PST, in the all new Welcome Center, which is being unveiled on the day. Our resident DJ, Astoria, will welcome you with the flowing notes of classic rock. 
After DJ Astoria finishes up, we will be holding a trivia quiz. The quiz will have two subjects; virtual world and general knowledge. Get your thinking caps ready!
The prizes for the quiz are 2500 Gold for the winner and 1500 for the runner-up. 
During the event, we will also be holding a competition for the 'Best House.' Anyone coming in can grab a room template, and decorate their room to their heart's content. The room can be filled with any furniture, and the walls and floors can be of a different material too! After the quiz has ended, the sinespace staff will visit these rooms, and judge the rooms based on how well they are decorated. Whoever has the best room wins! 
The prizes for the home decoration competition are 5000 Gold for the winner and 2500 for the runner-up.
There was a Tips and Tricks Q+A about our Room System with our team member Digi in The Assembly held on 18th September at 13:00 UTC/06:00 PST here is the link to the wiki for the information presented. 
An announcement will be held to name the winner of the 'Furniture and Home' competition, which is running until the 22nd of September. For more information on that competition, please see here. 
After all of the hopping around to homes, we will all need a breather, DJ Rosa will be playing in the new Welcome Center.
So to sum up the activities for Saturday, September 30th:
Starting at 1 PM EDT/10 AM PDT/17:00 UTC in the Welcome Center.
1 - 2 PM EDT/10 - 11 AM PDT / 18:00 UTC - DJ Astoria
2 - 3 PM EDT/11 - Noon PDT/ 20:00 UTC - Trivia Contest - Quizmaster David
3 - 4 PM EDT/Noon - 1 PM PDT/20:00 UTC - Visiting Homes
4 - 5 PM EDT/1 - 2 PM PDT/21:00 UTC - Judging at the Welcome Center and music with DJ Rosa
We hope to see all of you there!