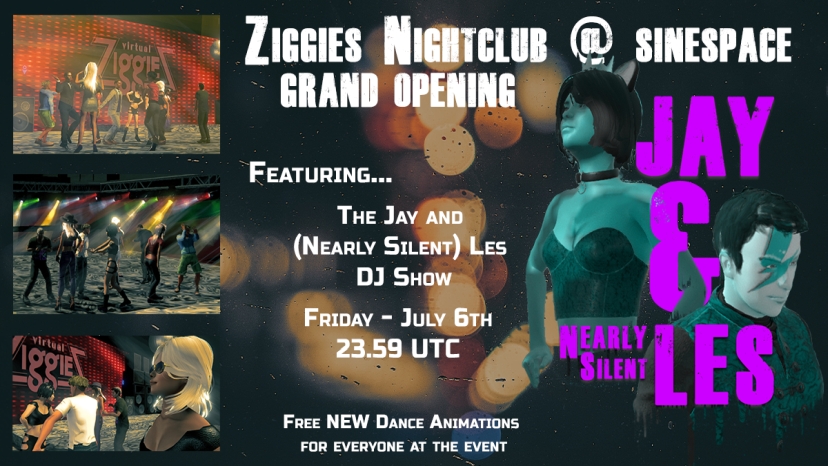 Ziggies Nightclub Grand Opening on Friday!
The sound is on and the lights are up - we're all abuzz with excitement! Friday, July 6 is the Grand Opening of Ziggies Nightclub!
| Thursday July 5, 2018
Join In
The long-awaited opening of the new Ziggies' Nightclub is finally here!  Join us on Friday, July 6 for an amazing musical event at this stylish, retro venue.  Dance to a variety of music, from swinging 60's to magnificent, modern vibes. Have your favorite beverage at either of the elegant bars, or a romantic conversation in the plush, lounge seating.
And through it all, enjoy the new Jay and (Nearly Silent) Les DJ Show.  These two will have you laughing and dancing - get a free dance gesture animation, too!
Ziggies opens at 23.59 UTC on Friday.  That's very close to 8:00pm EDT and 5:00pm PDT.
See you there!