Winter Sale on now!
Shop till you drop in our Winter Sale!
Happy Holidays Everyone! 
We will be running a series of time limited store-wide discounts on selected content from today until January 3rd. Each day we'll be changing what's for sale - so check back every day for new items on sale, each item will only be on sale for only 24hrs before being replaced with a new item. 
Here's what's on sale today: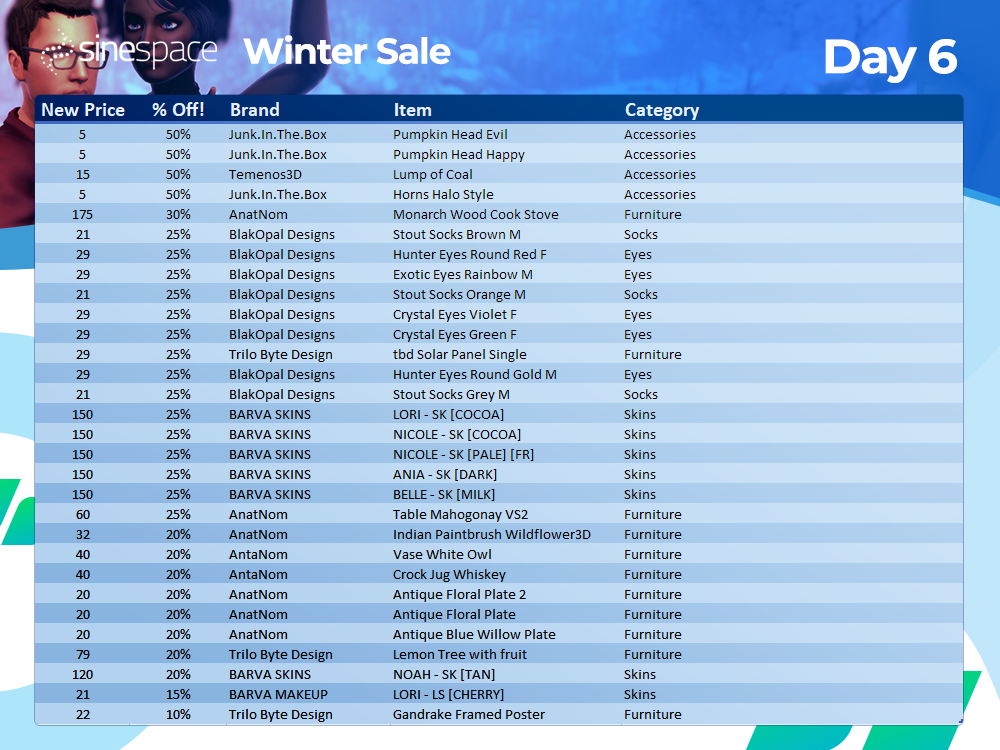 Over 350 items (not including colour variations) will be on sale during the holiday season! Make sure to gift yourself something awesome, or send a present to a friend or loved one for the holidays through the mail box!
Happy shopping, and Happy Holidays from us at Sine Wave, and all our fabulous content creators who chose to take part in this sale event!