SoundBar Club Grand Opening Sept. 21, 2018
Introducing an amazing new nightclub with DJCal (Calum Ashby) at the helm.  Join us in SoundBar on 21 September at 10:00pm EDT, 7:00pm PDT for its Grand Opening!  Enter the Join.Dance.Win contest for a chance at gold!
DJ Cal's back with a Sinespace's trendiest new nightlife experience, SoundBar!  Calum has been hosting music events and photo contests in Sinespace for a while, now.  His latest venture is his own spectacular nightclub!
We'll help DJCal celebrate the Grand Opening of SoundBar as we dance to two hours of rockin' party music!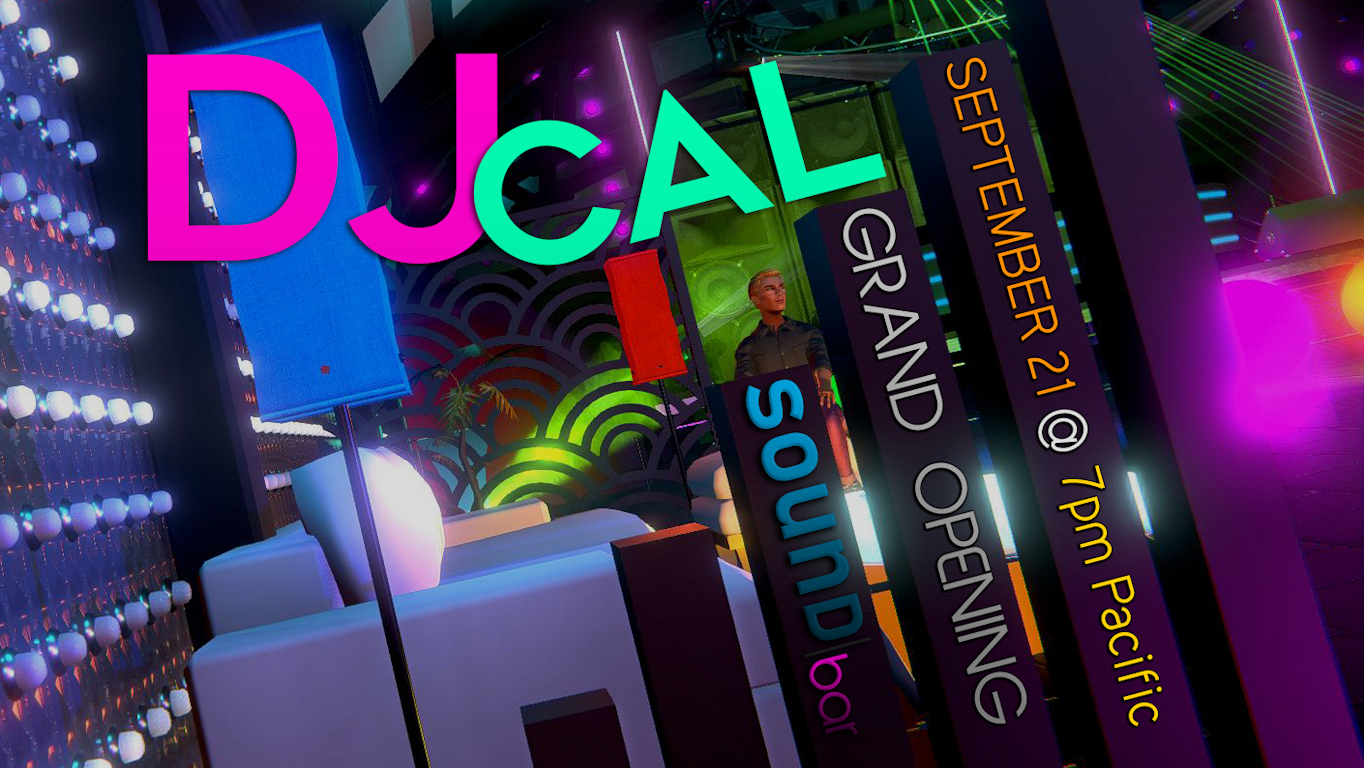 Highlights of the Grand Opening Celebration:
2:00-4:00am UTC, 10:00pm to Midnight EDT, 7:00-9:00 PDT
SoundBar Region
Dance the night away with the hottest electronic dance hits!
Giveaways throughout the night to be announced over the broadcast stream.
Join the inworld group, come to the Grand Opening, and you could win 500 Gold!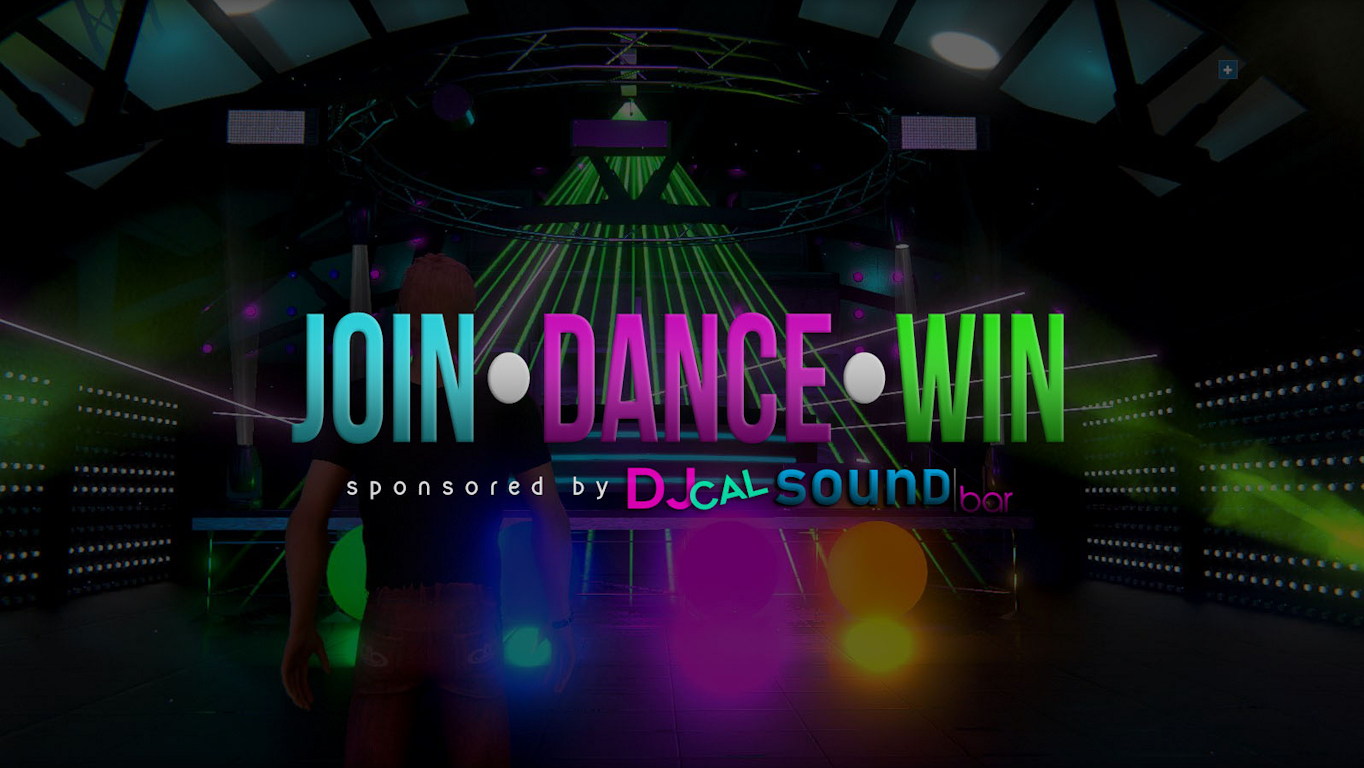 And don't miss out on Cal's other contests! Round Four of his popular Selfie Raffle just got underway.  Check it out on the Event Forum and take your best selfie pic while you're dancing at the Grand Opening.  You could win even more gold!
Come and be a part of this and other events! Sign up to Sinespace now!