Rolling with the Greedy Man - Staff Showdown!
Watch the staff face off against eachother in Greedy Greedy this Thursday!
In Club Greedy the tension will be high as the staff face off against each other to be crowned the winner of Greedy Greedy dice! On Thursday 13th June at 8PM PST/11PM EST/3:00AM UTC, join our staff members Adam Frisby, Rohan Freeman and Digvijay Tiwary along with others in Club Greedy to watch the game or join in on the fun! This is a test launch of the game that's a huge hit in other virtual worlds.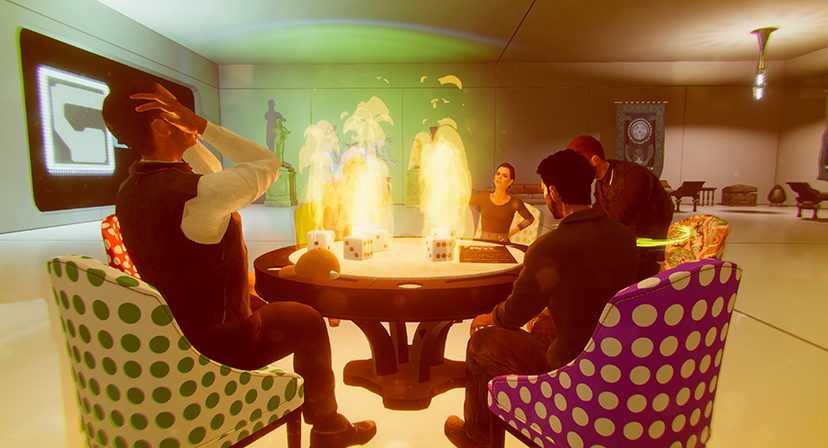 Created by Karsten Rutledge,the objective is simple: Get as many points as you can by rolling, without getting too "greedy". There is no limit to the number of rolls you can make in a turn, but fail to roll something of point value on each roll, and you'll go bust!
The game will be live-streamed on Twitch as well! Which one of the staff will win the 'Golden Hat'? Tune in or jump in-world to find out!
To get to Club Greedy, hit the Explore button and search for Club Greedy!