Hunts, prizes and more for Earth Day weekend!
Sinespace will be celebrating Earth Day today and over the weekend!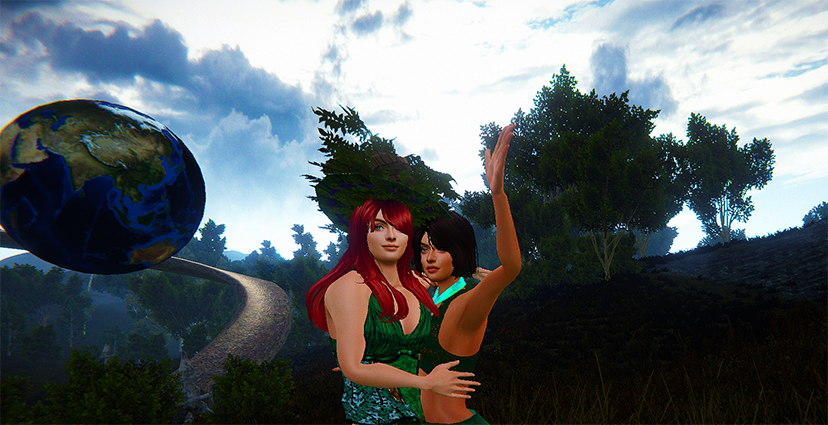 To start the Earth Day celebrations, there is going to be a Shrubbery Hunt! Inspired by our favorite medieval troupe, this hunt asks you to find a shrubbery and when you do you get a fun prize; These prizes are unique and can't be found in the Shop. The hunt beings today in honor of Earth Day, and it will continue until the end of April to give everyone a chance to find all the shrubs/plants. 
There will be six of these shrubs to find across these regions: 381 Club, De Landria Isla, Lothranis, Spiral's Fractal Art, Steam Lake Winter, and Convergence. To get to these regions, search for them in the Explore tab, which you can find at the bottom of your screen. 
To carry on the fun, Ghaelen will be holding a World Healing Vibes event in Convergence on Saturday 21st April at 7-9PM UTC/3-5PM EST/2-3PM PST. 
This is a special Earth Day themed Empowerment Event. There will be two hours of World Music and an Earth Dance Globe which creates an immersive experience to lift your spirits, energize your whole self, and get you dancing on top of the world.  
On Sunday 22nd April, DJ Rosa will be hosting an Earth Day Outfit Contest in Guitarahalla at 8PM - 10PM UTC/4 - 6PM EST/1 - 3PM PST. Find some earthy clothing and accessories in the shop, put together your best Earth Day themed outfit and join us in Guitarahalla for a Best Earth Day Outfit contest and party.  DJ Rosa plays Latin and Classic Rock to get your feet moving. The prize for 1st place will be 1000 Gold, 500 Gold for 2nd place and 10K Silver for 3rd. 
Skip and hop over to the 381 Club to join DJ Yer at 10 - 12PM UTC/6-8PM EST/3- 5PM PST after Rosas' show whilst she hosts the Wear Pretty Flowers In Your Hair contest. The contest is to wear any sort of earth themed headwear, for example a flower hat. The prize for 1st place will be 1000 Gold, 500 Gold for 2nd and 10K Silver for 3rd. She will also be playing a mix of 80s and 90s music to dance to!
Join Ghaelen in the Welcome Center for an Earth Day Music & Brew at Midnight - 2AM UTC/8- 10PM EST/5-7PM PST after DJ Yers' contest. Ghaelen will be playing some earthy groovin' tunes which should get you up and dancing to draw an end to the Earth Day celebrations; Come in and move to the groove!
Join us on this special weekend to promote caring for the Earth and each other, and above all, have some fun!
To attend these events, join Sinespace now!