Sinespace BKR Launch Party at Unity HQ!
Come and join us at the Unity HQ in San Francisco for our Happy Hour Drinks!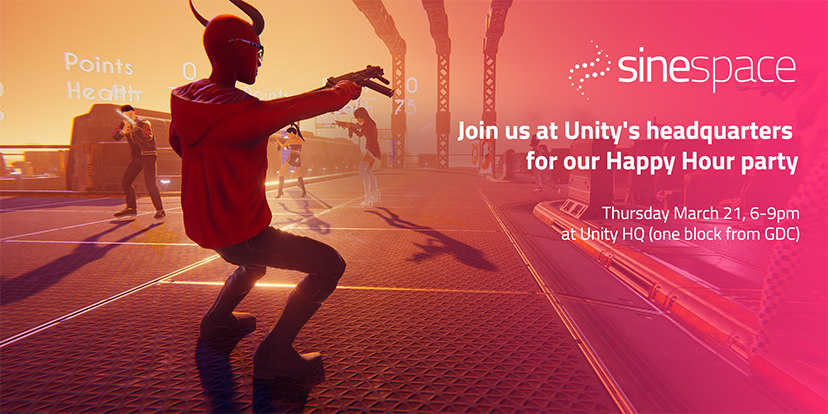 We are launching our completely customizable combat system, Build Kill Repeat, on March 21st, 6:00PM PST! Join us for food, drinks, a demo of BKR, a live virtual DJ, and the kickoff of a $5000 BKR map design contest with a celebrity judge announced live at the show! 
Click here to RSVP  
The Sinespace founders will be in San Francisco for GDC from 17th to 22nd March. If you would like to meet them in person, please request a meeting by sending us an email along with "GDC Meet" and the preferred date and time in the subject line.