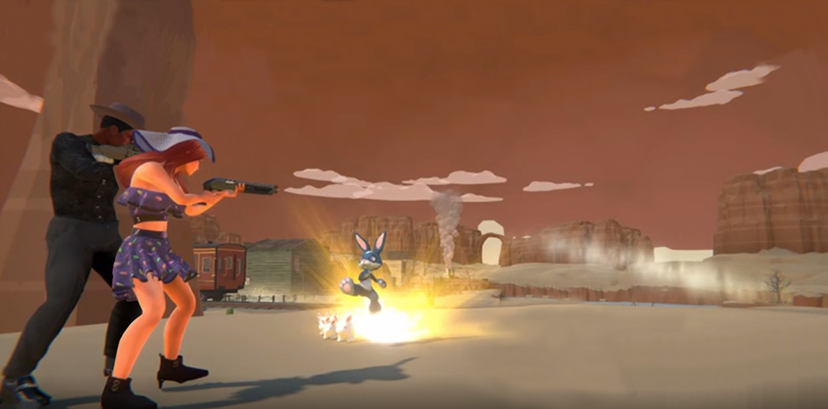 Celebrate Easter with these eggciting events!
Sorry for the pun, but this Easter will be eggciting, cracking and hoppin! 
| Thursday April 18, 2019
Join In
Sinespace will be hoppin' this Easter weekend with lots of events and prizes!
Here is the list of the events happening for Easter:
Saturday 20th April
Start off the weekend at 8PM UTC in Guitarahalla with DJ Rosa for a "Best Easter Outfit" contest. You can dress up in any Easter themed clothing or design them and win the contest! Win 10k Silver for 1st place, 5k Silver for 2nd place and 2k Silver for 3rd!
At the 381 Club at 10PM UTC, don't crack up! Come out of your shell in your "Best Eggy" outfit! Dress up as an egg or design your own egg outfit and win the contest! Win 2k Gold for 1st place, 1k Gold for 2nd place!
Sunday 21st April
Join DJ Rosa in Guitarahalla at 8PM UTC for the "Best Easter Bunny" contest. Design bunny themed clothing or accessories or wear them and win the contest! Win 1500 Gold for 1st place, 1000 Gold for 2nd and 500 Gold for 3rd!
Join DJ Yer in 381 Club at 10PM UTC for the "Best Bonnett" contest. Design or wear the best Easter bonnett and win the contest! Win 2k Gold for 1st place, 1k Gold for 2nd!
If that's not enough for you, there's a drive-by Easter egg hunt in Dessert Track throughout the holiday period so drive on in, grab some Easter eggs and win some silver!
And also, there will be bunnies everywhere! We mean lots! Like an epidemic! Join us for the Great Sinespace Zombie Bunny Cull! They started tiny. We noticed their eyes first - a glaring red stare but they were so cute! That was our mistake. 
It started on Dixon Street; that's where we need help to liberate the district.
Our recruiting sign in the Welcome Centre will show times soon. 
Help us save Sinespace from the Zombie Bunnies!
If you are not signed up to Sinespace and would like to participate in these contests, join now!